Middlesbrough's Most Renowned Hog Roast Caterer
Here at Hog Roast Middlesbrough we provide bespoke catering with everything tailored to meet your needs and the needs of your guests. We offer a range of foods to suit any event, including BBQs, antipasti platters, canapes, cold buffets and of course hog/spit roasts. With over 26 years of experience, creativity and dedication, we will ensure that your catering and dietary needs are met. Whatever your occasion, be a big birthday, a wedding, or just a quiet evening with your friends and family, we will serve the most delicious food, presented in the most fabulous ways! If you are seeking professional, reliable and affordable mobile event catering, you will find everything you are looking for right here at Hog Roast Middlesbrough. We are the leading hog roast caterers in the area and we have the scope to cater for events of all sizes.
We are friendly professionals with a great passion for not only delivering high quality food, but also for the fantastic level of service you can expect. Hog Roast Middlesbrough understand what requirements are needed to provide a smooth, stress free and an overall enjoyable experience. With our expertise you can be confident in the catering that we can provide, which will leave you feeling free to relax and enjoy your event whilst your guests leave feeling full and satisfied. There are many benefits to having a hog roast for your catering, but we believe that the overwhelming smell of sizzling pork cooking will truly tantalize their taste buds, whilst making their mouths water.
We can help you make sure your guests are delightfully fed, and entertained at the same time, with the dramatic catering option of a hog roast. Let your attendees watch in awe as a huge and succulent hog spins slowly, cooking in front of their very eyes. Our Middlesbrough hog roast team are experts in hog roasting and will provide everything you need to make your catering task as stress-free as possible.
Hog Roast Catering for all sizes of event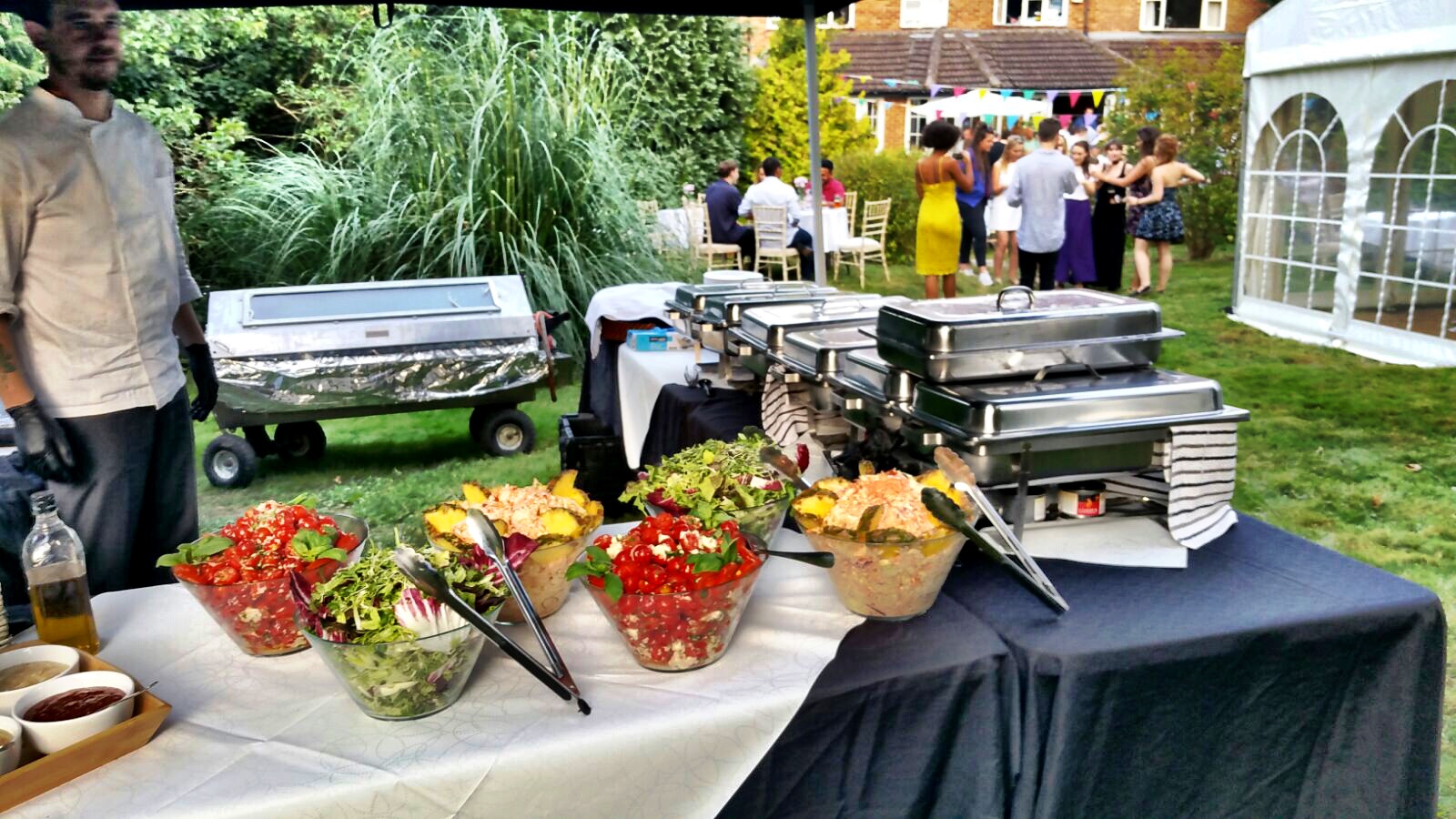 A tasty Hog Roast can be perfect for multiple events, whether that be an outdoor party, a festival, a wedding, or a celebration for passing your driving test, our delicious Hog Roasts are sure to not only impress your guests but also keep them well fed and happy.
Whatever size of an event you are planning, we can help. Hog roasts are a simple and affordable choice for even the largest parties, and our catering options are completely flexible. If you are hosting an intimate gathering, we can provide a smaller joint of meat rather than a whole pig – why not enjoy roast ham, lamb or beef?
We can also provide a variety of tasty and delicious salads that can be served alongside your Hog Roast, this allows guests to have plenty of choice, and of course there will always be heaps of apple sauce and crackling.
Hold your own Middlesbrough Hog Roast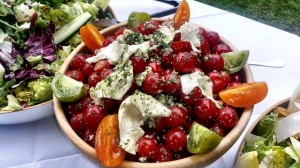 Hog Roast Middlesbrough always guarantee professional, friendly and reliable service with every event. We can provide bamboo cutlery and plates if they are required. Please do not hesitate to get in touch and enquire about what other services we can provide.
If you are in the Middlesbrough area make sure to explore the towns vast array of shopping outlets and restaurants, attend an event at one of the town's many famous venues or even pay a visit to the museums and galleries here! Middlesbrough really is more than just your average Yorkshire town, it's a thriving community of upcoming businesses and friendly locals and it welcomes us with open arms every time we visit!
Oh, Middlesbrough. You will always hold a special place in our hearts due to your fantastic way of hosting some of the most wonderful and varied events we here at Hog Roast Middlesbrough have had the pleasure to cater for. We really have experienced some fantastic and quite unusual events here in the town and have been lucky enough to serve up our signature, succulent culinary delights for weddings, fundraisers, business meetings and our personal favourite a charity breakfast event.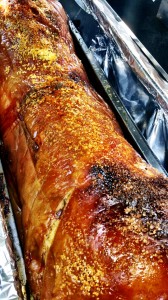 After 26 years of hog roasting and catering service we have a wealth of knowledge in the hospitality industry to always make sure your event runs smoothly and you can relax and enjoy the food.
Not interested in outside staff being at your event? No problem. Hire a hog roast machine from us and cook it yourself, keeping your event private and informal. We can still help you set-up and provide you with the meat you desire. Afterwards, we will take the machine away, and you don't even need to clean it before returning.
Get in touch with us today so we can talk through your exact event requirements and we can give you an accurate quote. An unbeatable catering solution is just a phone call away; we are ready and waiting to help.